2
Results for
Microwave Ovens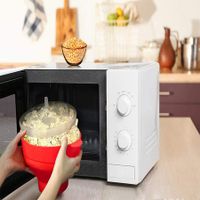 Was:

$49.95

$24.95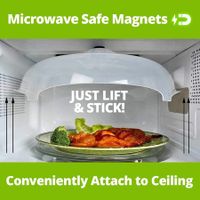 Was:

$34.95

$19.95
Popular Category:
appliances online
,
kitchen appliances nz
,
dehydrator
,
air fryer nz
,
air fryer
,
vacuum cleaner nz
,
sewing machine
,
steam mop nz
,
steam cleaner
,
portable air conditioner nz
,
electric heaters nz
,
freestanding ovens nz
,
air cookers buy
gas hob nz
,
samsung water filter
,
ice makers
,
vacuum sealer
,
samsung water filter for fridge
,
vacuum sealer nz
,
'+gas +cooktop
,
About Microwave Ovens
Online shopping in Australia for microwave ovens? Our crazy deals mean you don't have to look any further!

In the kitchen, microwave ovens are your best partner when it comes to preparing easy meals in minutes. It makes use of convection heat and microwave technology that allows you to cook faster than any other appliance you can find in the kitchen. Armed with defrost settings, it can easily defrost meats and poultry. These microwave ovens make it especially easy to heat frequently served foods especially for people who are always on the go. Microwave ovens also offer multitude of cooking options so you can be more flexible.

You'll find a range of excellent microwave ovens is found on our website. Aside from the traditional microwave, we also offer convection microwave ovens. This type uses a fan to circulate hot air in the oven. They are however, more costly than the regular ovens but they boast of a heating element for baking and browning. The best thing about convection microwave oven is it seals in juices and prevents the drying out of meat.

Take a look at our branded microwave oven products and grab your chance of enjoying hassle-free and fast meals every time. If you don't want to deal with burned food, uneven cooking or even overcooked food, add an oven to your cart and avail big discounts now.

Be sure to catch our new clearouts on microwave ovens! We buy our products right from the manufacturer's door to pass the deals direct to all our customers. If you buy microwave ovens at CrazySales, you'll get the lowest price on the best products. We use fast, low-priced delivery to get you your order. If you're not completely ecstatic with your microwave ovens, then just return them to us within 30 days for full store credit. Become one of over half a million happy customers at CrazySales, Australia's fastest growing online shopping site. With our secure online shopping technology, you can buy online safely. And with our CrazyPoints shopping reward system you get more discounts the more you buy!
COMPANY INFO

CUSTOMER SERVICE

SHIPPING & RETURNS
© Copyright 2012 - 2023 Best Deals Store. All Rights Reserved.